Hi
Mom's Crazy cooking challenge and here I am doing the second one!!This time the challenge is to cook Mashed potato:-)...Guess what? When my daughter heard this , she was all in smiles:-)
My search for the perfect mashed potato recipe landed me here
INGREDIENTS

Potatoes 4

Butter 1 tbsp

Milk 1 Tbsp

Salt to taste

Pepper to taste

PREPARATION


Heat water in a sauce pan and add salt to this. Now add the cut potatoes and let the water boil. Cook the potatoes covered till done. Takes about 10-12 minutes.

Drain and let it cool

Mash it well with a masher. Add butter and milk and mash.

Add the required salt and pepper and enjoy your bowl of creamy mashed potaoes!!!!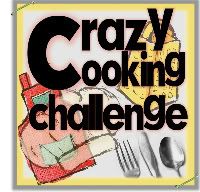 DO VOTE FOR THE BEST MASHED POTATO THAT YOU LIKE

Check out the other variants of this mashed potatoes here


Labels: appetizer, mashed potato, moms crazy cooking, potato